Searching for Professional Help
Searching for Professional Help
It can take some time to find the right professional grief counselor. You can search on your own or you may want help from someone you trust. Below are some organizations that may be able to help you find professional help locally. Also listed are some questions that you may want to consider while doing your search.
National Association of Councils on Developmental Disabilities
Many state and county councils have an online discussion board that can be helpful in finding local resources. Visit https://www.nacdd.org/councils/ to find your state council and send an email or call to ask about the resources they may have to help you.
Autism Support/Advocacy Groups
These groups often have informal networks of people in local communities who may be able to connect you with professionals in your area. You can search these organizations online to find helpful information and contact numbers:
The Arc of the US
Asperger/Autism Network (AANE)
Autism Self-Advocacy Network (ASAN)
Disability Scoop – Speak up: Your Guide to Self-Advocacy
Institute on Community Integration – Self-Advocacy and Self-Determination
Self-Advocates Becoming Empowered (SABE)
Self-Advocacy Online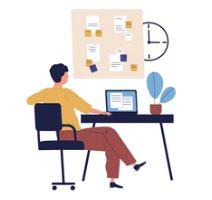 Things to Consider
Does the counselor have experience working with autistic people?
Is the counselor willing to be flexible? For example, will the counselor schedule a 30-minute session instead of a 50-minute session if a shorter session is preferred or will they schedule virtual sessions?
Is the counselor familiar with different therapy options in addition to traditional talk therapy if you want or need other options, such as art or music therapy?
Is the counselor skilled in Cognitive Behavior Therapy (CBT)? (Many autistic people find this type of therapy works best.)
Is the counselor skilled in helping people with various grief experiences, such as non-death losses?
Will the counselor schedule an initial screening session or phone call to determine if the fit is a good one for both of you?
What is the cost of the sessions?
Does the counselor accept your insurance?
What is the counselor's education and background? (You can often find this information in their online profile or website.)